CARBOFIL A 350 diam.1.2mm 15 kg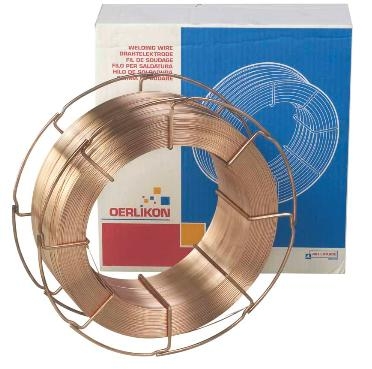 CARBOFIL A 350 is a copper coated S Fe2 type solid MAG welding wire, supplied precision layer wound, depositing a 0.6C 1.6Mn 0.9Cr weld metal. Suitable for use with Ar+CO2 mixed shielding gases.
CARBOFIL A 350 is suitable for hardfacing of wear resistance parts with good resistance to abrasion and impact.
Typical uses include: rails, rail crossings, switch points, rollers, axles, caterpillar track rollers and links, wheel flanges, crain wheels, etc.
The weld metal is still machinable.
Printer-friendly version