CARBOFIL A 600 diam.1.2mm 15 kg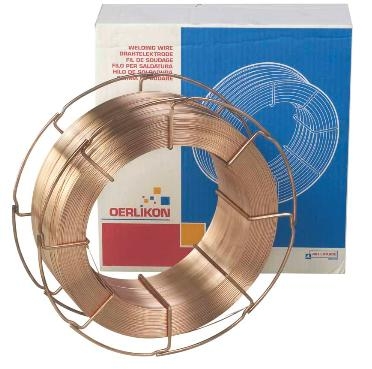 CARBOFIL A 600 is a copper coated S Fe8 type solid MAG welding wire, supplied precision layer wound, depositing a 0.5C 0.3Mn 2.5Si 9.0Cr weld metal. Suitable for use with Ar+CO2 mixed shielding gases.
CARBOFIL A 600 is used for hard-surfacing applications where resistance to abrasion is required. Typical applications are: excavator parts, bucket edges, mining equipments.
CARBOFIL A 600 weld deposits can be used at service temperatures <450°C with a minimal loss of abrasion resistance. The as deposited weld metal can be shaped or profiled by grinding.
Printer-friendly version