INERTFIL 307 diam.1.0mm 15 kg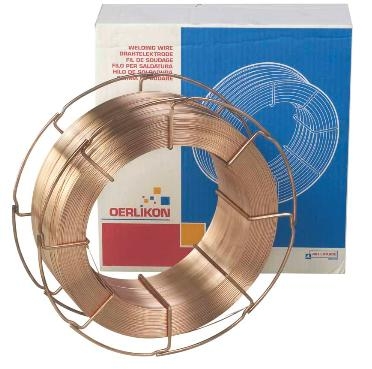 INERTFIL 307 is a G 18 8 Mn/ER 307 (similar) type solid MAG welding wire, supplied precision layer wound, depositing a C-18Cr8Ni6Mn weld metal. Suitable for use with Ar+2%O2 or Ar+0.5…5%CO2 mixed shielding gases.
INERTFIL 307 is suitable for welding dissimilar steels between unalloyed steels, austenitic stainless steels or heat resisting steels, also used for welding of hardening and tempering steels, such as ballistic steels, and in hard surfacing jobs.
The increased silicon content promotes weld pool fluidity to give a smooth deposit appearance.
Printer-friendly version